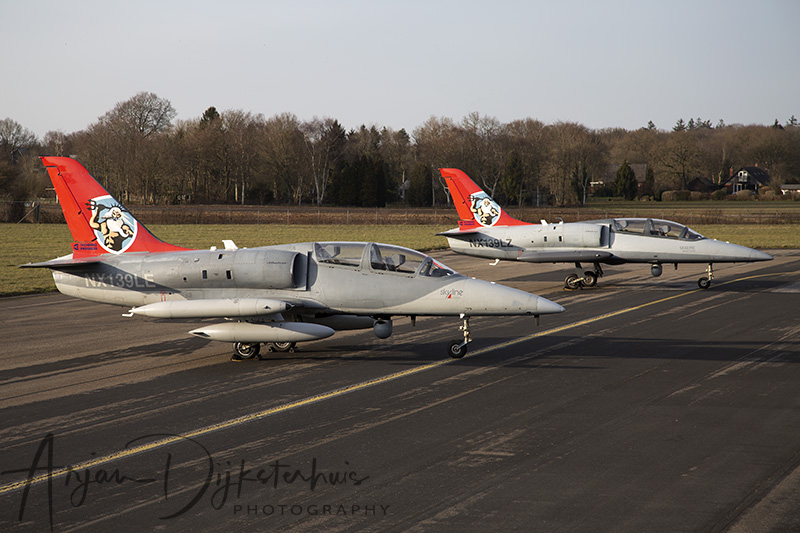 Skyline Aviation was founded in 1992 and nowadays it is a subsidiary of the AEC Skyline Holding. Operations started from Naval Air Station de Kooy with a Grumman Tiger and later a Mitsubishi Mu-2. Both were used during exercises with the Royal Netherlands Navy for tracking runs and target towing. A Learjet 36A was added to the inventory in February 1995, also for target towing and EW (Electronic Warfare) missions. In 1998 the L-39 Albatros was added to the fleet, playing the aggressor for naval frigates. In 2011, both the L-39 aircraft and the Learjet 36A found a new home base at Groningen Airport Eelde. Besides of the aggressor role, Skyline Aviation also provides other services such as Close Air Support (CAS), Digitally Aided Close Air Support (DACAS) and Electronic Warfare (EW).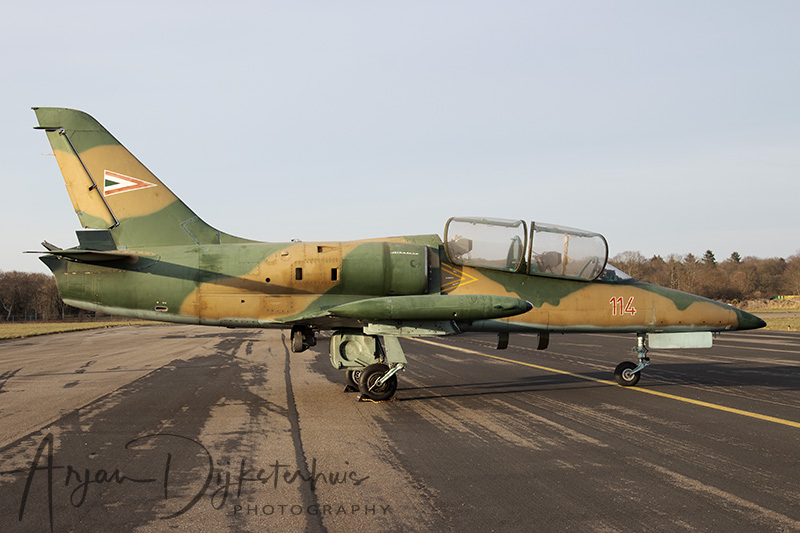 This particular L-39 was built in 1978, operated by the former East-German Air Force and was sold to the Hungarian Air Force in the nineties. It was put into storage in 2009. More than a decade later it arrived, by truck, on the 28th of April in 2021 at Groningen Airport Eelde, the Netherlands. The L-39ZO was originally acquired for spare parts, but the company is still considering it to bring the airframe back into a flying condition. A coincidence was that the company was in need for a fuel pump for one of their L-39s. And they were quite surprised that the engine was fitted with an expensive brand-new fuel pomp. The airframe was bought for less then the price of this part only. Skyline Aviation definitely saved some money there!
Built in 1977, operated by the former East-German Air Force as 158 and later, in 1990, within the Luftwaffe as 28+17. The Albatros went to a German museum in 1994. Two years later, in 1996, it was dismantled and stored by Skyline Aviation at Den Helder Airport, the Netherlands. However, in 2005 the aircraft was registered as ES-TLE. In 2016 it was re-registered as N139LE. Note the L3Harris Wescam MX-15D underneath the fuselage.
This L-39 Albatros was used by the Kyrgyzstan Air and Defense Force with serial 139. In entered a civil career as ES-YLZ. In 2016 it was re-registered as N139LZ. This aircraft also carries a L3Harris Wescam MX-15D targeting and designating system underneath the fuselage.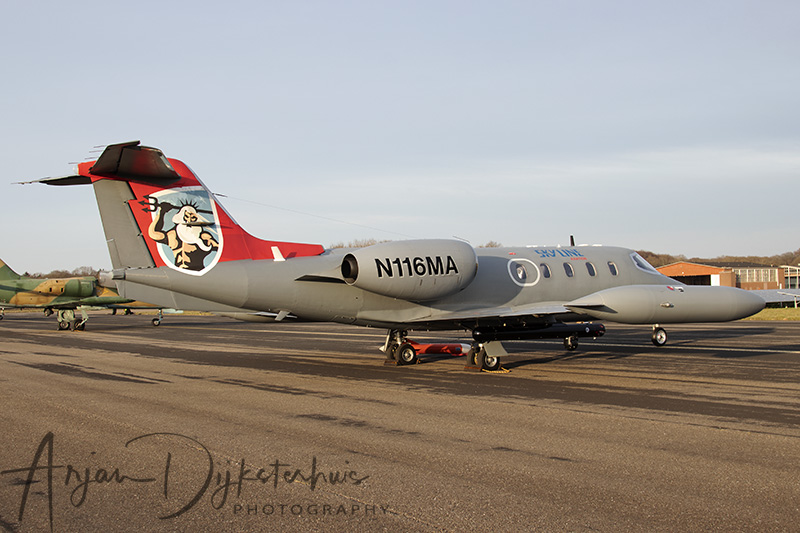 The largest aircraft in the inventory is this Learjet 36A, it was built in 1977. The Learjet is equipped with onboard electronic warfare equipment and can carry a variety of jamming pods as well to simulate various Opposing Force (OPFOR) air-to-ground platforms. It is also used for target towing.