The fifth edition was held from 14 to 16 November at Sakhir Airbase, organized on a biennial basis by the Ministry of Transportation and Telecommunications and the Royal Bahraini Air Force in association with Farnborough International. The event was held under the patronage of His Majesty King Hamad bin Isa Al Khalifa, King of the Kingdom of Bahrain, and under the supervision of His Highness Shaikh Abdullah bin Hamad Al Khalifa.
The event was strictly divided into a trade area and a public area. The public area was an enclosure and about one kilometre away from the trade area, with three helicopters parked here for static display. Several seminars were held during the event and included a seminar about women in aviation.
Bell Helicopters announced to display the Bell 429, the AH-1Z Viper attack helicopter and the Bell Boeing V-22 Osprey. Only the V-22 Osprey was present and flew a daily display during the trade days. The Royal Bahraini Air Force announced an order for twelve AH-1Z Vipers in a deal through the US foreign military sales programme. The deal is estimated to be worth $912 million. The twelve Vipers will be delivered from late 2022 or early 2023 and are an addition to the fleet of 20-plus AH-1E/F Cobras already operated by the Royal Bahraini Air Force. The earlier generation Cobras will be upgraded by Turkish Aerospace Industries, using the avionics fit from its T129 attack helicopter.
Turkish Aerospace displayed a mock up of their latest design, the T625 multirole helicopter. With a capacity of 12 passengers and a maximum take off weight of 6050 kg, the T625 is a opponent of the Leonardo AW139. The prototype of the T625 made it's maiden flight earlier in 2018 on the 6th of September. Serial production is expected to start after 2021.
Saudi Aramco re-iterated its deal with Leonardo for twenty-one AW139s and Five Airbus H145s, all leased through Milestone in a $700 million deal. The AW139s will mainly be used for offshore transport missions in Saudi Arabia, supporting the oil and gas industry, and for Search and Rescue (SAR) operations.
The United States military participated with several aircraft and helicopters. A US Navy MH-53E Sea Dragon from Helicopter Mine Countermeasures Squadron 15 (HM-15) based at Naval Station Norfolk, Virginia was on static display, together with an MH-60S Seahawk from Helicopter Sea Combat Squadron 26 (HSC-26). The United States Marine Corps was present with a pair of MV-22B Ospreys, flown by Marine Medium Tiltrotor Squadron (VMM) 166 that was on deployment in the region at the time of the event.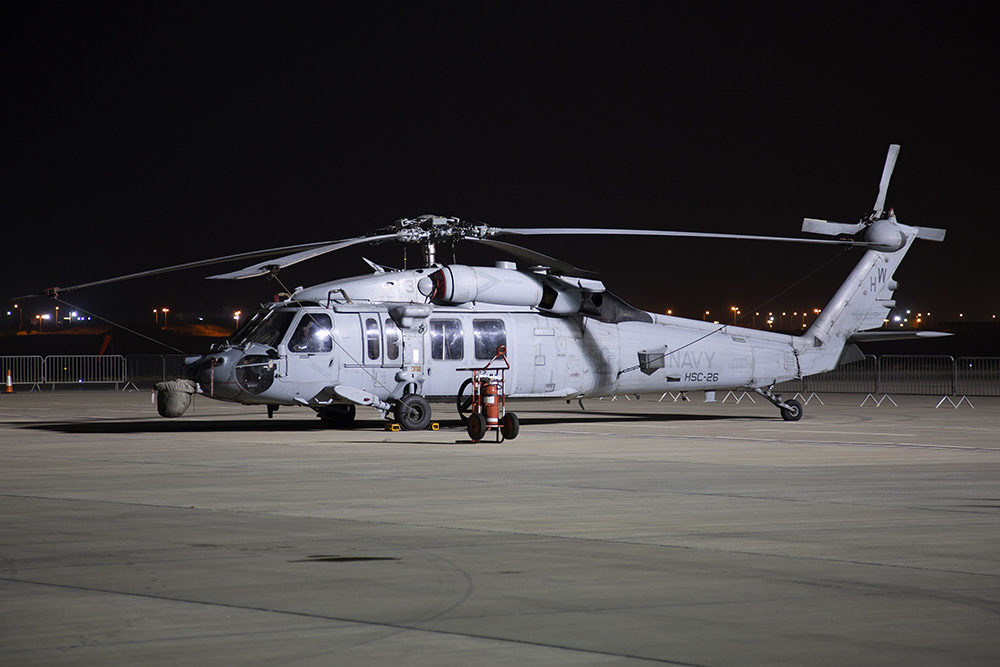 About hundred aircraft and helicopters were present during the event and included three international military display teams; Frecce Tricolori from Italy, the Russian Knights from Russia and Al Fursan from the United Arab Emirates.
The organisation marketed the air show as the fastest growing air show in the Middle East. With a doubled exhibition space and thirty-five percent increase in participation companies in comparison to the previous edition, no other trade or air show can match these numbers. About 54.000 visitors were counted. The next Bahrain International Air Show is scheduled from 19th to the 21st of November 2020. "