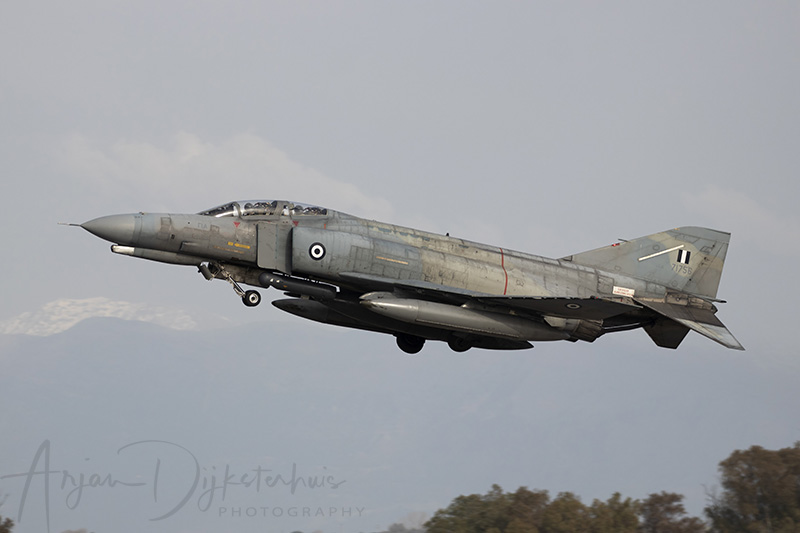 The Hellenic Air Force hosted the INVITEX (Invitation Exercise) Iniochos 2022 from the 28th of March until the 8th of April at Andravida Air Force Base, in the Western Peloponnese, Greece. Andravida Air Force Base is the home base of both the 117 Combat Wing with 338 MDV (Mira Dioxis Vomvardismou, Fighter Bomber Squadron) flying the F-4 (AUP) Phantoms and the Air Tactics Center (TEAK).
What started in the late 1980s as a small scale tactical level exercise, evolved through the years into an annual Hellenic Air Force tactical level exercise. Creating a realistic training environment for the Hellenic fighter aircraft squadrons in training in Composite Air Operations (CAMAO), with Greek squadrons operating from their home base until 2013. That year, the approach changed into the development of interoperability and standardization between Greek units and units from allied nations. A single base concept was adopted and tested in the 2014 edition as an Hellenic Air Force only exercise. One year later, the exercise was launched as an Invitation Exercise (INVITEX) based on a single base concept, making it possible to include face to face planning, briefing and debriefing. And thus making it possible to exchange ideas on tactics between the participants from allied forces.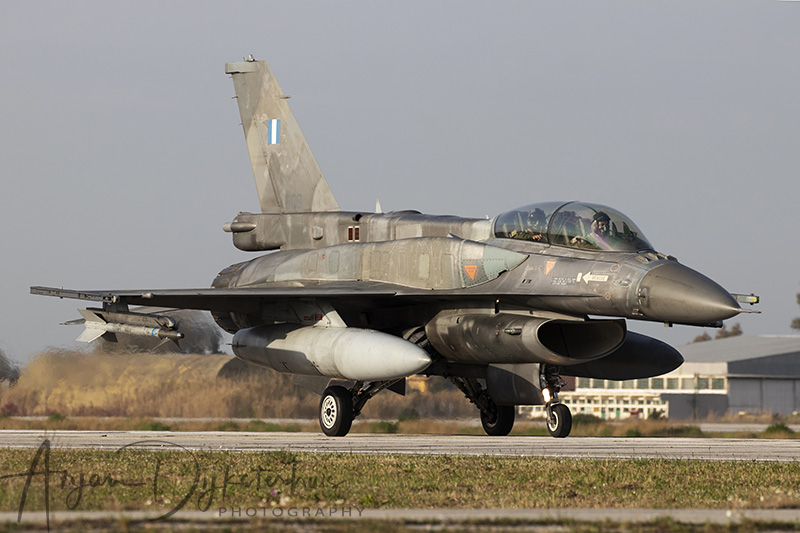 The exercise scenario was based on the escalation of a local crisis over a territorial dispute into a full scale international conflict. A large flying force had to be tasked to jointly operate with maritime and land forces, supported by other assets such as electronic warfare and intelligence gathering. During nine different day missions, training was given in all the aspects in a realistic battle environment. It was not a nine-to-five operation, but an exercise with a steep learning curve. Realism was augmented through a demanding and high tempo daily battle rhythm, that started before sunrise and ended after midnight. During these two weeks, all the participants were pushed to their limits while dealing with challenging scenarios with multiple threats, including real SBAD (Surface-Based Air Defence) systems. Imperfect information, a constant contention, but also a limited amount of available weapons to get the job done. A variety of missions were executed in order to achieve the objectives such as; Air operations versus Integrated Air Defence Systems (IADS), Offensive Counter Air and Airfield Attack, Air Interdiction/Special targets, Anti-Surface Warfare, Slow Mover Protection, Combat Search and Rescue (CSAR), Dynamic Targeting (DT), Strike Coordination and Reconnaissance (SCAR), Close Air Support (CAS) and Time Sensitive Targets (TST).
Assets from Austria, Canada, Cyprus, France, Israel, Italy and the United States of America trained together with all branches of the Hellenic Armed Forces, including Special Operations Forces. Apparently all the Hellenic fighter jet squadrons participated with four aircraft from each squadron.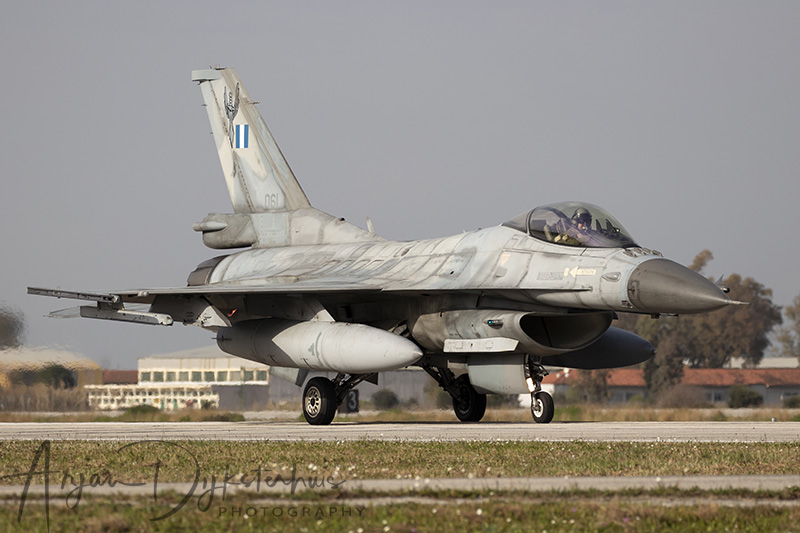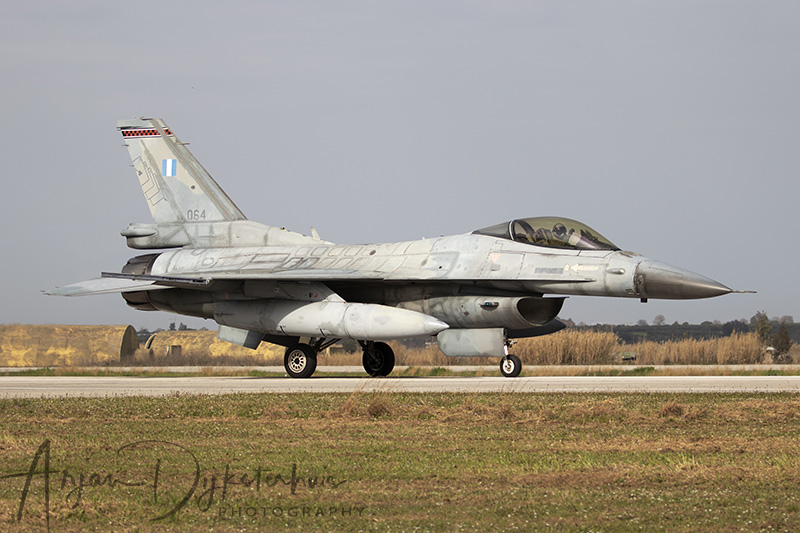 This resulted in a large amount of participating Hellenic F-16s, four Mirage 2000s and F-4E (AUP) Phantoms from 338 MDV which is the sole remaining squadron within the Air Force still flying the Phantom. In total, more than eighty aircraft took part in the exercise from which sixty-five aircraft were deployed at Andravida Air Force Base. Eight aircraft did fly out of nearby Araxos Air Force Base. The remaining eight operated from their aircraft carriers.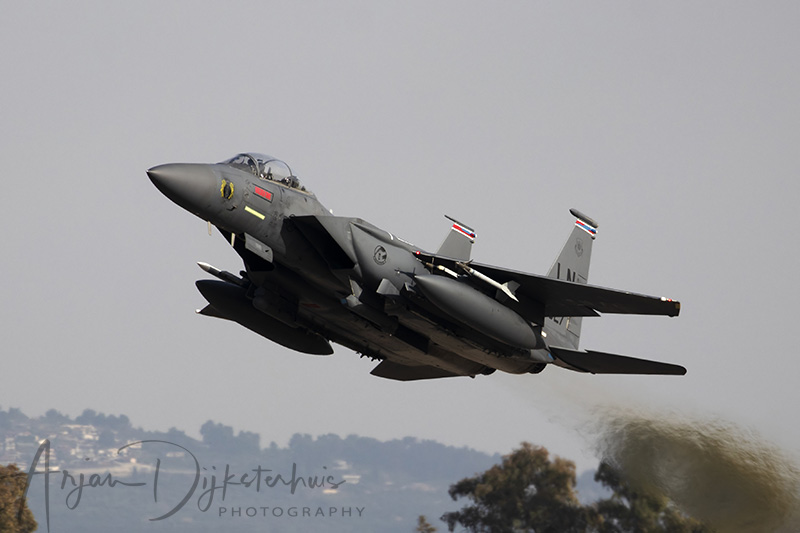 The 492nd Fighter Squadron, 48th Fighter Wing, based at RAF Lakenheath in the United Kingdom participated with fourteen F-15E Strike Eagles. Supported by a MQ-9 Reaper that operated out of naval Air Station Sigonella, Italy, and five US Navy F/A-18E Super Hornets, assigned to VFA-34 'Blue Blasters', while embarked at the USS Harry S. Truman, supported the exercise as well. A second aircraft carrier was also involved in the exercise. The French Navy (Marine Nationale) conducted operations from their aircraft carrier 'Charles de Gaulle' with three Rafales and a single E-2C Hawkeye AWACS (Airborne Command and Control System) aircraft.
A pair of Slovenian Air Force Pilatus PC-9Ms stood out between all the fast jet fighters. The turboprops, assigned to 152. LEESK (Letalska eskadrilja, flew mostly Close Air Support (CAS) missions in low and medium threat environments, utilizing low level tactics and terrain masking procedures to avoid surface-to-air threats. They also participated in two major COMAO missions as a strike package – CAS in the first one, and Air Interdiction in the second mission. According to Captain Klemen Stirn, deputy commander of the Slovenian delegation at Andravida, stated that "Iniochos gave us a unique insight into planning, execution and debriefing of complex modern air operations, something we cannot learn or practice at this scale at home. All the participating pilots were experienced combat-ready crews, but it was the share scale of the exercise and the realistic mission scenarios that provided highly-beneficial training. Participating at Iniochos has helped us analyze both our strong points (we excelled at CAS, for example) and areas where we lack either equipment, knowledge or experience to be able to better integrate with allied partners".
The Israeli Air Force (IAF) brought the Ramon based 201 and 253 Squadron modified F-16I Sufa fighters to Andravida, together with and a single Gulfstream G550 'Nachshon Eitam'. The Gulfstream, a multi-mission, intelligence-gathering platform, is modified with a Conformal Airborne Early Warning (CAEW) system and is operated by 122 Squadron at Nevatim Air Base.  A Cyprus National Guard AW139 fulfilled the search and rescue role during the exercise and is a regular participant since 2017.
The Italian Air Force participated with Tornado IDS (Interdiction Strike) and Tornado ECR (Electronic Combat/Reconnaissance) aircraft, all from 6º Stormo at Ghedi, Italy. 6º Stormo is the sole remaining unit flying the Tornado within the Italian Air Force.  The upgraded Tornados are capable to operate Storm Shadow stand-off-missiles, GPS and laser guided weapons (JDAM and Enhanced Paveway III laser guided bombs) and can carry RecceLite reconnaissance and laser pods. The upgraded ECR version is mainly used to localize and suppress hostile air defence radar emitter sources with High-Speed Anti-Radiation Missiles (HARM).
The Austrian Air Force,  and a group of ten Air Battle Managers  from the Royal Canadian Air Force were involved in the preparation, debriefing and analysing of the missions during different phases of the exercise. Canadian personnel stated that "Training opportunities like Iniochos are important, as we work alongside, share knowledge with, and learn from our partner nations, bringing our experience to the table as we work through the exercise scenarios".
A total of more than thousand missions were executed in just nine days of flying. The flying environment in Greece provides a large airspace and a variety of terrain, suitable to present four distinct theatres of operations. Overall, the exercise was supported by many air assets, including air-to-air refuelling, Early Warning, air lift and maritime patrol missions. The special forces exercise, Orion-22, was directly combined with the Iniochos exercise, providing a realistic battle environment in both exercises. The implementation of Orion exercises will become a standard during the next editions of Iniochos exercises. Hellenic Navy's exercise LELAPS 1/22 and the French Navy 'La Sirene 22-1' were also linked to the exercise.