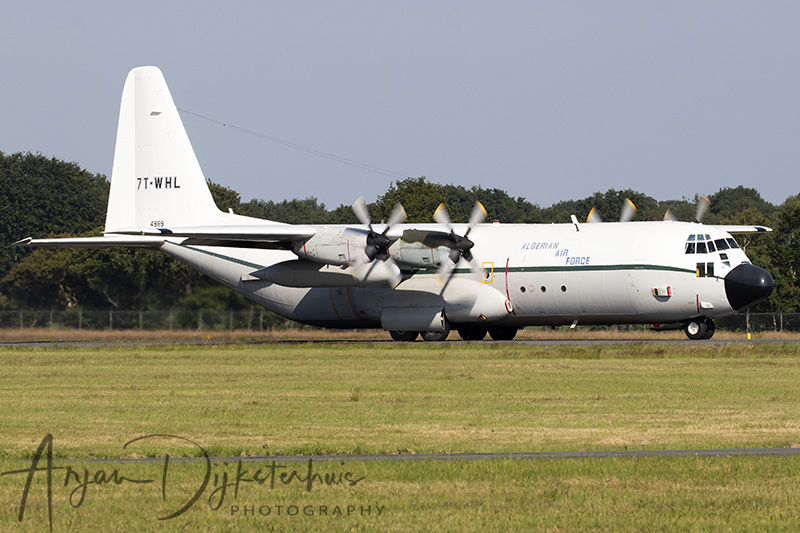 Quite a rare visit was made by a pair of al-Quwwat al-Jawwiya al-Jaza'iriya (Algerian Air Force) transport aircraft at Groningen Airport, the Netherlands, on the 22nd of June.
In the morning, a LM-100J Super Hercules, serial 7T-WJA, touched down at runway 05, while arriving from its homebase Boufarik Air Base. Thirty minutes later it was followed by a C-130H-30 with serial 7T-WHL.
Lockheed-Martin LM-100J Super Hercules with serial 7T-WJA was delivered earlier this year on the 23rd of January 2022 and is the former Lockheed-Martin Demonstrator (N5103D).
Both aircraft, assigned to the 2 ETTL (2ème Escadre de Transport Tactique et Logistique), departed in the evening, back to their homebase, carrying a total of thirty-six boats and other sports equipment onboard.
---